Guide To An Authentic Cuban Mojito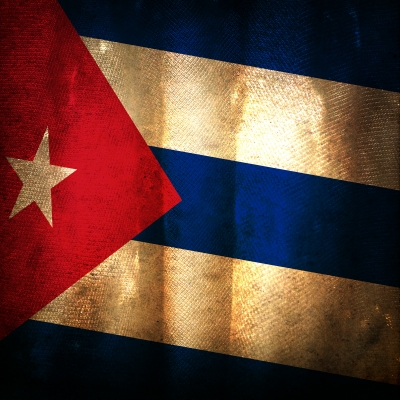 The Mojito is a drink that originated back in 1586 when Sir Francis Drake was sailing off the coast of Havana deciding whether or not to attack and take the Aztec gold rumored to be stored in Havanaâ??s royal treasury.
He didnâ??t sack Havana, but during this time, crew member Richard Drake invented a cocktail which he named the Draque to honor the captain.  Many ports were introduced to this drink as Captain Drake and his corsairs plundered cities in the New World, under orders of Queen Elizabeth I.
The original recipe for the Draque called for aguardiente (Spanish for burning water, an early type of hard liquor), sugar, fresh lime, and mint.  It was considered medicinal, and was even consumed to prevent cholera, among other ailments.
The Bacardi Connection
Don Facundo Bacardi Masso was born in Sitges, Spain in 1814, and later followed his older brothers to Cuba to work in their general store.  By 1844, he had saved up enough money to open a shop of his own.  A series of events including an earthquake, a cholera epidemic, and a global slump in sugar drove his business into the ground.  That is when he began to refine the distillation process to produce a better rum.  By 1862, he and his partners acquired a distillery and Bacardi rum was born.
At this time, aguardiente was replaced by Bacardi rum and the name of the cocktail was changed to Mojito (pronounced mo-HEE-toe).  The word Mojito is derived from the African word â??mojoâ? meaning to place a little spell.  When Ernest Hemingway and his wife Martha purchased a home just outside Havana, he was a regular at a bar called La Bodeguita del Medio, where the Mojito became one of his favorite drinks.  You can still see his handwriting on the wall where he wrote, â??Mi mojito en la Bodeguita.â?
The Modern Mojito
More recently the drink became popular after James Bond drank one in Die Another Day, and was again featured in the movie Miami Vice.  It is very similar to the Mint Julep, which is made with bourbon instead of rum.  Both are wonderful drinks for hot summer evenings.  It is also a great aperitif, to prime the palate before dinner.
There are many variations to the recipe for Mojitos, but to recreate a simple authentic version at home, follow this recipe:
Ingredients:
1 tsp superfine sugar
2 oz fresh lime juice
4 mint leaves
2 oz light rum
2 oz club soda
1 sprig of mint for garnish
Instructions:
In a tall collins glass, muddle the sugar, mint leaves, and lime juice.  Add crushed ice, rum, and club soda.  Stir and garnish with the mint sprig.
Superfine sugar must not be confused with powdered sugar, which has cornstarch added.  You can make your own superfine sugar by grinding it in a food processor.  Another option is to use simple syrup instead of sugar.  Some people even make a mint syrup by combining several mint leaves with equal parts sugar and water, bringing it to a boil to dissolve the sugar and then letting it steep before straining out the mint.
L Evans is an event planner for weddings and latin american honeymoon activities. She comes from a catering background and delights in sharing her expertise when it comes to tropical experiences and cuisine.
Image courtesy of creativedoxfoto / freedigitalphotos.net