What Will Aeroplanes Look Like In 40 Years?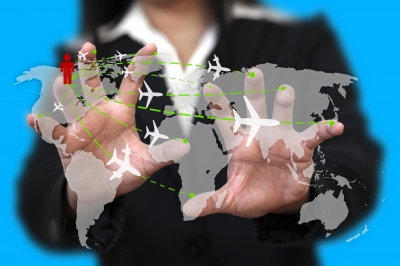 British Airways recently bought 18 new aircraft from Boeing; in fact it bought 18 787 Dreamliners as it continues to expand its long-haul flight routes. However, could this signal the end for BAâ??s classic 747, as it plans to gradually take this out of service eventually?
This deal with Boeing was supposedly worth £2.6 billion, with many more airlines looking to take the Dreamliner route.
So what does this spell for the future of aerospace engineering and the way in which we fly?
Twenty or thirty years ago, aerospace engineering developments focussed on efficiency i.e. speed, design and comfort. However today, and over the last decade, developments have focussed more on eco-efficiency.
When I was researching this article, I came across a great feature on the BBC News website speaking about the advances in aerospace engineering. As these improvements continue to develop, it is thought that by 2050 we could be seeing the likes of:
An approximate rise of 50% in the population â?? which is approximately 9 billion more people. And, of course, the more people there are the more flights there will be.
Halving of carbon emissions â?? even though there will be four or five times more planes in the sky by then, due to the rise in population.
Transparent planes â?? although it has been anticipated that one day there will be a completely transparent aeroplane, the likelihood of this coming to fruition isnâ??t very likely. However, while totally transparent may not be possible, transparent elements most definitely are. Instead of windows, there could be transparent panels replacing windows, providing an in-flight panoramic view.
Lighter and stronger â?? by 2050 planes will be a lot more eco-friendly as they will be lighter, but stronger at the same time. The use of solar energy will be further utilised, perhaps by having solar cells on top of the plane in order to reduce the need for energy to run the plane, such as fuel. We could also see developments for self-cleaning wings.
iPhone app â?? you may even be able to use your smartphone to combat the stress of airport queues in 2050 (or whatever the equivalent mobile phone contraption of that time may be). Using, for example, a digital application, would still allow people to be dealt with on an individual basis whilst cutting queues and perhaps the need for an airport at all.
No airports â?? yes, planes need a runway to take off and land but do they really need an airport. If the administrative side of flying goes electronic, providing that there is thorough insight into any security risks, there is no real need for an airport. Anyone who is deemed a security risk would have to be physically, but still no need for an airport.
Jon finds the development of aerospace engineering interesting as he produces stainless steel springs for the aerospace industry on behalf of G&O Springs. For more information on G&Oâ??s stainless steel springs, visit http://springs.aero/
Image courtesy of Vichaya Kiatying-Angsulee / freedigitalphotos.net