What Is The Average Video Game Designer Salary?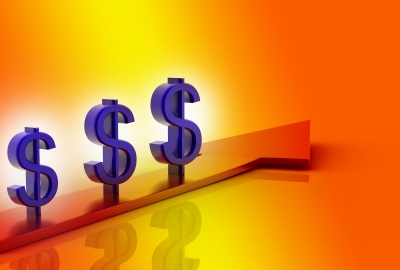 Hopeful young people from all over the world are going to school to become video game designers. Many of them languish on personal projects that are released online. Virtually all of them dream for working for one of the major companies.
Itâ??s a dream well worth having, but itâ??s important to understand the amount of work involved. Itâ??s also necessary to know things like their average income.
What Video Game Designers Are Making
Video game design is one of the most aggressively competitive creative fields there is. Like any creative arena, education is important, but a piece of paper on the wall isnâ??t quite as important as having the ideas to put what youâ??ve learned to work.
One of the nice things about being a video game designer is the tremendous potential for growth that exists for those who know what theyâ??re doing. The gaming industry continues to climb and evolve simultaneously. New companies and studios are setting up shop every single day. This is true for both development and community. That doesnâ??t make the industry as it pertains to video game designers any less cutthroat, but the best companies and studios are those that encourage two major things in their designers. They foster creativity and teamwork, while never losing sight of whatâ??s popular in the marketplace.
A game designer who is ready to put their ideas and talent to work over the course of many hours in a given week can go far.
Game designers survive in large part by building up a good track record. The video game designer salary for someone just starting out in the industry is around 46, 520 dollars. This is typical for those starting out, and it can remain in this general area for as long as the first three years. This is where that potential for growth comes into practice. 66, 423 dollars is the median salary for game designers who have been in the business for as little as three and as long as six years. A designer who has been in the business for this long has likely worked on some big titles by that point.
Those who stay in the business for longer than six years can potentially make as much 87, 437 dollars for an annual game designer salary in 2012. This is a salary afforded to veterans with that proven track record for being able to bring substance and style to the games they work on. Some designers have salaries that top out at the 100K, but this is the exception to the rule. Designers who make even more than that are extremely rare.
And for those who are curious, game designers in California topped the list by making as much as 86, 772 dollars annually.
The future of game designer salary
What does the future of game designer salaries hold? Itâ??s likely going to continue to climb. This remains a popular component for those aspiring to work in the video game industry someday.
I'm Ben, a 29 year-old general manager in the Greater Pittsburgh area.  I graduated from Auburn Universitye in 2002 with a degree in  rhetorical theory.
Image courtesy of sscreations / freedigitalphotos.net