Emergence Of 3D Modeling In Graphic Design Industry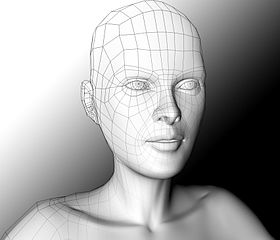 There has been a serious hike in the popularity of 3D Graphic Designing and more and more businesses are looking to get into this field and make the most of this revolutionary type of designing.
The process of displaying an image in three-dimensional object is known as 3D Designing and it is popular because it offers a great deal of depth and details to the viewer.
3D Designing is done with the help of special 3D Software Applications. There are quite a few applications being launched everyday to fulfill the requirements of 3D Graphic Designers. Some are free while some are extremely pricey. Most of the beginners that are just getting into this field tend to prefer free or cost effective applications due to the budget constraint. The point is that everyone can dip into this amazingly emerging field without much investment. Though it requires a bit of creativity and aesthetic sense to create eye-catching creations, but you can get that with a little practice.
According to a general concept, only architectural industry use 3D Deigning, which is absolutely not right. Businesses in various industries are using 3D designing to make the most of this technology. Some businesses are using 3D designing to create powerful and attractive advertisement campaigns for their product/service while some other industries like Jewelry Designing, are using 3D modeling directly to create realistic models of the possible outcome of the product to impress the potential customers. Other industries like Movies, Video Games and Cartoons rely heavily on 3D Animation as well, which is an indication of how powerful this industry has become and it looks like it is not going to stop any time sooner.
3D Models are divided into 2 broad categories, Solid and Shell (Boundary) models. Solid models are considered as much more realistic and are dependent on the volume of the object. But the downside is that it requires heavy training and practice to create them successfully. Therefore they are heavily used in Medical and Engineering industries to create non-visual simulations of high-end processes.
On the other hand Shell/Boundary Model is independent of the volume, but it represents the Surface Area. They are much easier to work in. Video Games, Cartoons, movies use this kind of 3D models, because of the high number of experts available to get this 3D modeling done.
3D Animations are being used heavily in movie industry nowadays, as special effects have become the prime reason of attraction in movies. Most of the movies got hit just because of the special effects and artificial scenes shown in them which look much closer to reality. 3D modeling has helped the designers to create amazing cartoon characters that look just like a real person and act normally as well. These characters are strongly liked by kids and even idealized in most cases. Video Gaming industry is another industry that relies heavily in 3D modeling and it is the reason why gaming has become the worldâ??s biggest market. Other industries like medical use 3D modeling heavily as well.
Author Bio
Tom is great freelance writer and he love to write article on technology and gadgets, he is very good in graphic designing and he some times uses www.render-online.com.