Do You Know Your State Insects?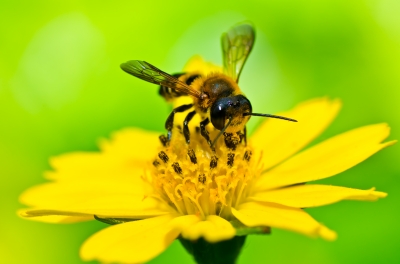 Did you know that each state has an official state insect? Do you know which belongs to your state?
While most of us can describe our state's flag and name our state's bird or flower, very few, if any, have any idea about our state's insect.
I'm orginally from California, currently living in Arizona. Until now there's no way I could have told you that California's state insect is the California Dogface Butterfly. I also would not have been able to tell you that Arizona's is the Two-Tailed Swallowtail Butterfly.
Interestingly enough, there are a lot of flying insects that belong to all 50 states. Some of the states even share the same bug. Here's a closer look at all 50 official state insects.
Alabama – Monarch Butterfly
Alaska – Four-Spot Skimmer Dragonfly
Arizona – Two-Tailed Swallowtail Butterfly
Arkansas – Honey Bee
California – California Dogface Butterfly
Colorado – Colorado Hairstreak Butterfly
Connecticut – european Praying Mantis
Delaware – Ladybug
Florida – Unclaimed
Georgia – Honey Bee
Hawaii – Pulelehua Butterfly
Idaho – Monarch Butterfly
Illinois – Monarch Butterfly
Indiana – Unclaimed
Iowa – Unclaimed
Kansas – Honey Bee
Kentuky – Honey Bee
Louisiana – Honey Bee
Maine – Honey Bee
Maryland – Maltimore Checkerspot Butterfly
Massachusetts – Ladybug
Michigan – Unclaimed
Minnesota – Monarch Butterfly
Mississippi – Honey Bee
Missouri – Honey Bee
Montana – Unclaimed
Nebraska – Honey Bee
Nevada – Unclaimed
New Hampshire – Ladybug
New Jersey – Honey Bee
New Mexico – Tarantula Hawk Wasp
North Carolina – Honey Bee
North Dakota – Unclaimed
Ohio – Ladybug Beetle
Oklahoma – Honey Bee
Oregon – Oregon Swallowtail Butterfly
Pennsylvania – Firefly Beetle
Rhode Island – Unclaimed
South Carolina – Carolina Mantid
South Dakota – Honey Bee
Tennessee – Firefly Beetle
Utah – Honey Bee
Vermont – Honey Bee
Virginia – Tiger Swallowtail Butterfly
Washington – Green Darner Dragonfly
West Virginia – Honey Bee
Wisconsin – Honey Bee
Wyoming – Sheridan's Green Hairstreak Butterfly
Most popular on the list is the honey bee. It's hard to tell how serious or technical the legislators from those states were about classifying a particular honey bee because there are seven recognized species of honey bees with 44 subspecies. Maybe we should just assume they were claiming the honeybee in its truest and purest form. Science tells us that members of the Apis genus are only true honey bees.
After a closer look at the dynamics and characteristics of honey bees its understandable to see why so many states have claimed it as their official state insect. Honey bees are hardworking. The work ethic of their hives are enough to impress even the largest companies in the world. Each bee has a specific role within the hive. If needs be, their lives must be lost for the preservation of the hive and the queen.
Some of these state honey bees were claimed early on during statehood and others during more recent years. In the case of Utah, it is also known as the Beehive State to directly represent the work and dedication of a hive. A honey hive even dons the Utah state flag.
It's understandable that all these state insects are not the same ones for which we hire exterminators. If its recognized as a state symbol, it is thereby protected. Thus, the prettier bugs get the nod on this one.
Steve Bitter is a Marketing Manager with Bulwark Exterminating, based in Mesa, AZ. Bulwark Exterminating is an industry leader in providing high quality pest control service. Bulwark is fully operational in seven states, including eleven major cities. While Bulwark provides pest extermination for common insects such as ants, roaches, crickets and spiders, the companyâ??s differentiating specialty is scorpion control. Bulwark uses the finest and most effective products in the world to solve common pest problems.
Image courtesy of SweetCrisis / freedigitalphotos.net