Chessmaster – Chess Strategy Software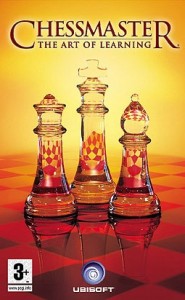 I've been learning through the world's best selling chess software recently that teaches chess strategy.
I can see why Chessmaster is the world's best selling chess software as there is so much included in the software package. In particular, I like the tutorials which have helped me improve my game a lot.
When I first started using Chessmaster my rating was about 850 and now it's gone up to 1100, not a huge leap but I'm pleased with this as I only play for fun, with maybe 1 game played per week and a couple of tutorials completed. It is always great to learn something new.
If you've never played chess before or can't remember the rules, Chessmaster will walk you through the rules of how to move each piece. In fact, if you are anything but an advanced player, I'd recommend starting at the very beginning and learning about each piece, as a few golden nuggets of information are contained within these beginner tutorials.
There are many advanced tutorials on chess strategy presented by grandmasters, so many in fact that it will take weeks to go through and absorb the information. One of the grandmasters, Josh Waitzkin, takes you through attacking chess moves. His new book 'The Art of Learning' is fascinating too, as after mastering chess he went on to become a world champion in martial arts. Two dramatically different activities, which shows that he really does understand the art of learning.
After learning more about chess strategy within Chessmaster the whole board started to look totally different, as I began to look at controlling the centre of the board, pawn chains, assessing whether a game will be closed or open, attacking on several fronts and a whole host of other subtle strategies the game became much more interesting to me.
You can play a range of different opponents, computer generated but each having a certain unique style of play. A number of classic chess games are analysed and a whole host of opening moves are examined. You can take part in tournaments with time limits or play online or against friends.
Chessmaster is great value for money, as you get so much for the price that you pay for this software. The chess strategies that I've learnt have made playing chess more fun as I can see things that previously I was blind to.
KT4J9873MGYU