5 Unusually Weird Criminal Arrest Cases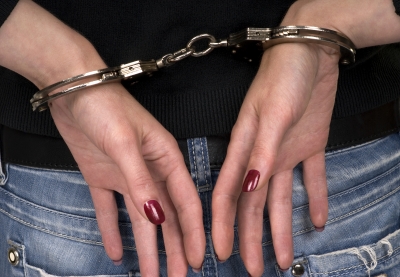 It is normal for police to arrest people who have been driving drunk or something similar that they routinely arrest people for, because everyone knows you should not drink and drive. It's not normal if a boy gets arrested for sneaking a peek at his Christmas gift.
These 5 unusually weird criminal arrest cases will leave you shocked after reading them.
Deaf man gets arrested for sign language taunts
You might think deaf people have it easy when dealing with the cops. This is not necessarily true when you know how to swear in sign language. Balraj Gill is a 31 year old man who knows plenty of bad words in sign language. He might have wished he did not when the police did not take it lightly. He plead guilty without much resistance, too. The bad thing about it is that the police actually had to go to a translator and they told the police that he had said multiple bad words to them. He just caught a bad break that day to have translators in the area. So even though you are deaf, you are not immune to the police task force.
Taunting by fart
If you thought that taunting policemen and policewomen was bad by sign language, how about by fart. Jose Cruz was being fingerprinted and he let one rip and waved it on to a police officer nearby. The bad thing about that is that the police officer he waved the fart on to was preparing a breath test machine for use.
Selling your creativity on animals
You may think it's cute to pierce your cats to look like rock stars. The police do not share your uniqueness qualities though. A woman was arrested for piercing her cats and then trying to sell them. She was trying to sell them as Gothic cats on the Internet. She did not know that it was wrong for cats because humans get pierced all the time.
Say cheese
You might think you are all that if you rob a bank and get away with it. For two Australians nicknamed "Dumb and Dumber", this was not the case. The two made away with $170,000 in cash after robbing several banks with fake pistols. They took pictures of each other in a McDonald's restroom with the cash in hand. After police found the photos a couple days after tracking the two down, they showed them to the bank tellers. They recognized them instantly because they were regular customers at the bank.
Boy gets arrested for peeking at a Christmas gift
The most unusual out of all of these is how a boy ended up getting arrested for trying to find out what he got this Christmas. His mother called police and told them what had happened. He was charged with petty larceny and his mother will make sure it does not happen again. If you thought your parents were strict, think again.
These 5 unusually weird criminal arrest cases will have you wanting more. If you do want more, just do a Google search for weird arrest cases. The Dumb and Dumber photos can be found here, http://www.oddee.com/_media/imgs/articles/a350_loot.jpg. These guys along with the rest of the cases would make a great rag tag team if you ever wanted to commit a dumb crime.
Christopher J. McCann is a practicing DUI lawyer at the law offices of Christopher J. McCann who was recently awarded his 6th SuperLawyers Magazine â??Rising Starâ? award. You can follow Chris tweets at @cjm_law_firm and active OC DUI blog.
Image courtesy of Sattva / freedigitalphotos.net